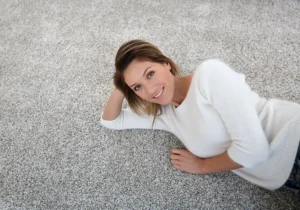 If you are like most people, you don't really enjoy Carpet Cleaning In Ballwin. It's a tough job and achieving professional results can be challenging. Why not just turn to the professionals? The following article will open your eyes to the possibilities and you may never reach for that old vacuum cleaner again!
Carpet Cleaning Ballwin MO
Companies that do carpet cleaning In ballwin normally charge by the square foot. In order to make sure that you are not paying any more than you should, measure the area you plan to have cleaned ahead of time. If the figure quoted is much higher than you expected, you are probably dealing with a shady company.
Carpet Cleaning Company In Ballwin
Ask the carpet cleaning company In Ballwin Missouri if they vacuum before they start the cleaning process. There is a huge difference in the outcome of the job depending on this factor. If they tell you that they don't, you should call someone else. You want the job to get done as effectively as possible.  https://cmmonline.com/articles/allergen-removal-a-critical-part-of-carpet-care
Pricing Per Room
Be wary of any carpet cleaning Company In Ballwin that charges you per room for their services. How much does it cost to clean a carpet? Is it worth getting carpets professionally cleaned?
The Answer is yes! carpets that are cleaned by professionals will look their best, smell amazing, last much longer, and also rid them of dust, bacteria, beetles, mites, mold, and other debris that is harmful to one's health. Every room is not the same size, so it is not logical that the pricing is the same per room. The only time this is acceptable is if it is offered at this rate as a promotion.
Carpet Cleaning Companies Offer More
Carpet Cleaning In Ballwin typically offer a number of services in addition to working on floors. There are a good number of these companies that offer upholstery cleaning and much more. Ask them what other services they provide. Many times you can find a company that offers a special on upholstery and carpet cleaning.  https://ultrasteamstlouis.com/keep-it-clean-carpet-cleaning-tips-and-tricks/
Why keep trying to get your carpets looking new when the most you accomplish is getting an aching back? Retire that old vacuum cleaner and give the pros a call! Use the advice of this article to find the best company for your home's needs and give yourself a break! A good pro to call is Ultrasteam LLC at 314-266-6877