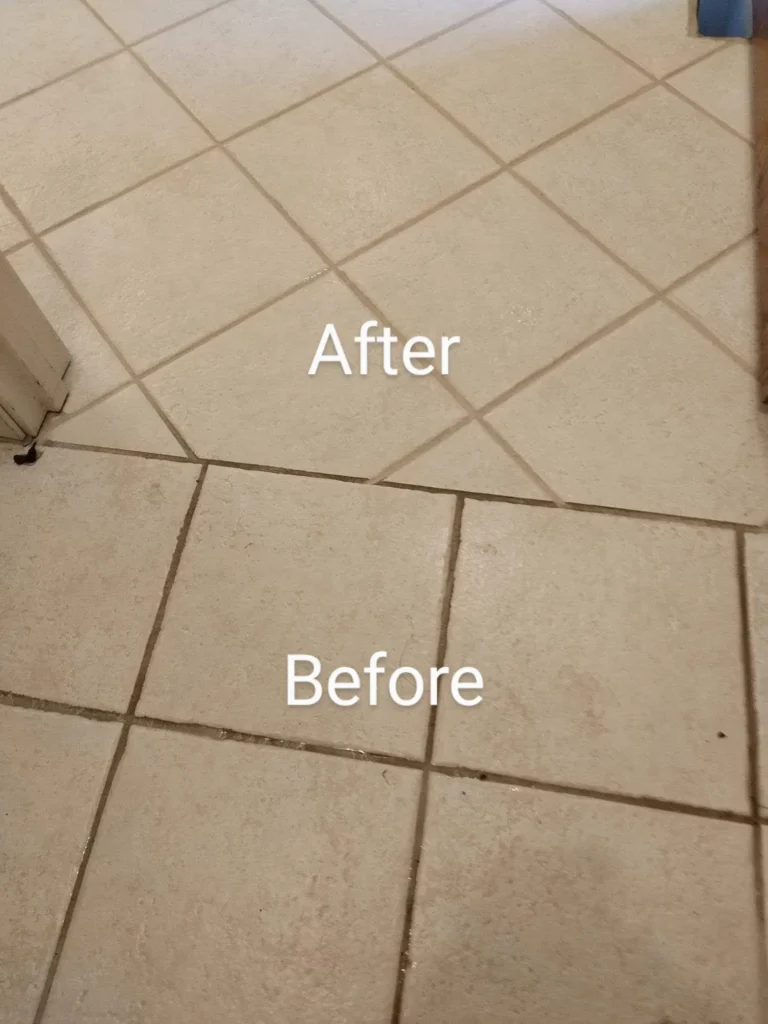 We have The Best grout cleaner and color sealer, worldwide!
Step 2.
Apply an alkaline solution to Tile Floor/ Grout Lines. Scrub the Tile/ Grout Lines with Multi Wash Scrubber. Clean the Grout Lines with hand held brushes followed by extracting solution off the floor. Completely dry floors with towels.
Step 3.
Our proprietary color sealant is then injected into the empty pores and brushed to ensure even application.
Step 4.
We then clean and buff the entire surface to restore its original shine.
Make your floors last a lifetime!
Missing grout? Dirty or discolored? We can match your grout color and restore your floor without removing the old grout. We can fix it all. We take our sealers and mix it with our grout to fill those areas and make it uniform again. With our color sealant anything you spill will bead right off and won't stain. Make your floors last a life time.
The best grout restoration!
We are the #1 source for grout restoration and coloring products since 1996. With Our green and environmentally friendly products we are able to color match or completely change your grout. This can totally change the look of your kitchen or bathroom.
Call us before you tear out your tile! We can make it look like new.
Our products are durable and long lasting.
Unlike Dyes or Stains, which wash away over time, our color sealers continue protecting your floor for years to come. Let us help you restore the beauty in your home.
Get Your Grout Restored today!
See prices at top of page.
Grout coloring, Grout sealing, Color sealing, Ceramic tile floor cleaning, Natural stone floor cleaning, Granite floor cleaning, Marble floor cleaning etc., Pet odor and stain removal, Shower tile cleaning, Shower tile coloring, Fireplace mortar cleaning, and Fireplace mortar coloring