(Prices Include Regular size Sofa & Chair and Sofa and Loveseat With Light Soil, Heavy soiled Extra Charge)
$155 Couch & Loveseat Deal
$115 Loveseat & Chair Deal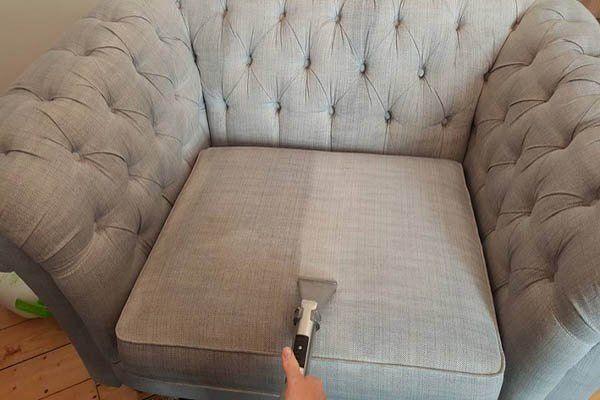 We offer quick, effective, and efficient upholstery cleaning services. In order to ensure a thorough cleaning job, we use the best cleaning solutions and the latest cleaning equipment.
How often should your upholstery be cleaned?
A thorough upholstery cleaning job is necessary from time to time, It can extend your furniture's life, even if you don't think your couch, sofa, or other furniture is dirty.
You may not even realize that your upholstery is dirty. Closely inspect your couch, you may discover that they harbor a wide range of germs and bacteria that is not only dirty but also unhealthy. This can also be a health hazard. Particularly for those with upper respiratory issues.
Professional upholstery cleaning.
We use natural upholstery cleaning solutions to thoroughly clean, sanitize, and deodorize your furniture. We can even remove the deepest-ingrained dirt, whilst providing the best service on the market.
Before you call, check the label at the bottom of the piece of furniture or cushion so we know what cleaner to use. The label should have a code; W = water, S = Solvent based, WS = Water and Solvent, X = Professional Cleaning Required
Get Your Upholstery Cleaned today!
See prices at top of page.
Types of Furniture and Fabrics we clean
Furniture
Chairs, Couches, Sectionals, Loveseats, recliners, Dining Chairs, Armchairs, Ottoman's, Office Chairs
Synthetic Fabrics
Rayon blends, Acetate, Nylon, Microfibers, Polyester, Vinyl